CLCH appointed to provide school nursing in Brent
Read more about this page below
Published: 8th April 2015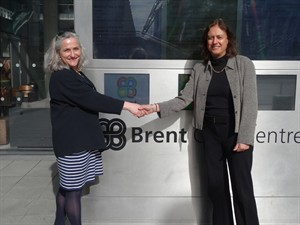 We are delighted to announce we have been appointed as the new provider of school nursing services in Brent.
This builds on our innovative and highly regarded school nursing service in neighbouring Barnet and Kensington & Chelsea, as well as Westminster and Hammersmith & Fulham. CLCH currently provides school nursing to over 112,000 students in 387 schools and we look forward to welcoming schools and students in Brent.
CLCH's mission is working together to give children a better start and our school nursing service has been praised as best practice for providing visible and proactive services by the British Youth Council. The Trust prides itself on taking the "Our School Nurse" approach which emphasises the importance of School Nurses being visible, accessible, confidential, but also proactive and open to feedback from children.
Divisional Director of Operations for Children's Health and Development, Janet Lewis said: "we are incredibly proud of our school nurses. With all the challenges facing young people growing up in London, they really do make a difference to children's health and wellbeing from the earliest stage, giving everyone the best start in life".
Dr Melanie Smith, Director of Public Health at Brent Council said "We'd like to congratulate CLCH for winning the contract to provide school nursing services in Brent. CLCH have a great track record for delivering excellent nursing services in our neighbouring boroughs and we look forward to working with them to ensure that Brent school children have access to the best nursing care and support".
For more information on CLCH's school nursing service click here.