Friends and Family Test
Read more about this page below
CLCH launched the new Friends and Family Test (FFT) in 2020, designed to collect feedback from patients. This initiative will will help us to continuously improve our services.
Although the FFT question has changed we will continue to strive to hit our 95% Trust target.
The new question reads: "Overall, how was your experience of our service?". You will be asked to rank your answer from "very good" to "very poor".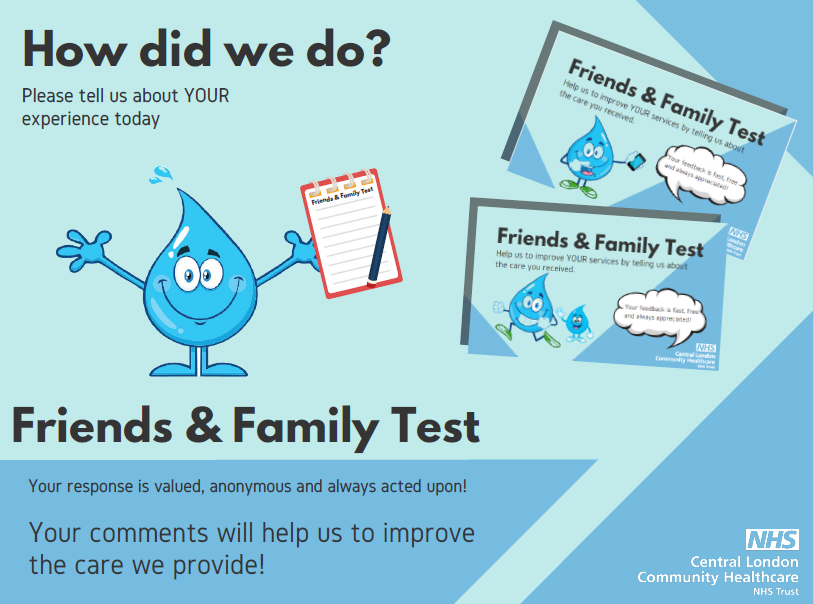 Why is it important?
Patients say that they care about their experience as much as clinical effectiveness and safety.
Patient experience is about ensuring patients, relatives and carers have the best experience possible at every stage of their care and treatment.
As such it is important to capture the real experiences of patients, family and carers, so we can continue to improve our services.