The Wheelchair Hub: A new partnership service for Hounslow
Read more about this page below
From July 2016, local people in Hounslow will benefit from a new and improved integrated wheelchair service - The Wheelchair Hub, Hounslow - delivered in partnership between three innovative London NHS trusts.

Following a tender process by the North West London clinical commissioning groups, Hounslow Clinical Commissioning Group has awarded a contract for the provision of the wheelchair service in Hounslow to the new partnership venture - comprising Central London Community Healthcare (CLCH), Hounslow and Richmond Community Healthcare NHS Trust (HRCH), and Kings College Hospital NHS Foundation Trust (KCH).

The Wheelchair Hub will combine the strengths of CLCH and HRCH - as well established wheelchair service providers, with the rehabilitation engineering expertise from KCH - who will provide engineer-led repairs and maintenance within the new integrated team.

From July 2016, the new service will re-locate to a new convenient location at Inwood Business Park, Hounslow (opposite Hounslow Train Station), from its current base at Heart of Hounslow Centre for Health. The new base for The Wheelchair Hub offers local people improved access to the wheelchair service via excellent public transport links, as well as improved car parking facilities.

Sarah Brown, service manager for the Wheelchair Hub from HRCH said:

"We are delighted to have been successful in our joint bid to deliver a new integrated wheelchair service for Hounslow, in collaboration with our NHS partners. The combined expertise of the three organisations working together will enable us to deliver the highest quality wheelchair service, which will be of huge benefit for local people in the borough."

She adds: "Local wheelchair users will continue to be able to access the same high quality wheelchair service provision that they have come to expect from the existing wheelchair service - with the added benefit of additional engineering expertise within the team, which will mean improved responsiveness for all aspects of wheelchair and posture care, including repairs."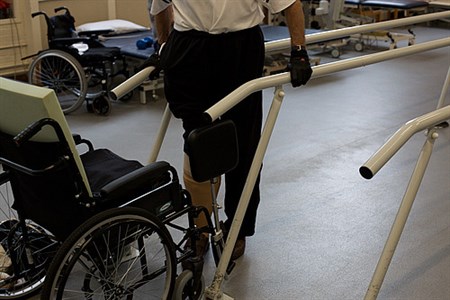 The new service will launch on 1 July 2016 and existing service users in Hounslow will be contacted over coming weeks with full details of the changes to the current wheelchair service provision and new contact details for the service.