Today is Allied Health Professions (AHPs') Day 2021!
Published: 14th October 2021
Happy AHPs' DAY to the fantastic AHP's across the NHS!
May we take this opportunity to say a massive thank you to our Allied Health Professional community for their hard work and dedication to patients.
You can find out more about AHPs' Day here and why it is celebrated.
This morning, the Trust are excited to be hosting its fourth AHPs' Day webinar for our staff.
As part of the celebrations, we are highlighting some of our fantastic AHP staff across CLCH and showcasing some of their work in the community. Read on to find out more.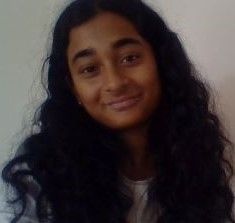 Hi Celine, can you sum up your job for us?
I assess and treat the physiotherapy needs of all adults with a diagnosed learning disability within the tri-borough. The purpose of my job is to improve the function and quality of their lives by helping them, their family, and their carers as best I can.
What does a typical day look like for you?
I oversee my own diary; therefore, I book and organise my time independently. I work from 8:30-4:30pm. I usually have a meeting with the wider team once a week. If there are no meetings scheduled I will see patients throughout the day, depending on the goal for my session it will take up to 1hr with each client. Depending on location of appointments I will either complete documentation at the office or I will make my way home and action this then.
What are the challenges of your job?
With any job there will be challenges you face, with the specific clientele I work with, some are completely dependent on others for all their needs. Therefore, implementing further physiotherapy interventions can be time consuming or draining for these individuals. Likewise, there can be several health care professionals, family and carers involved and challenges can arise trying to organise all parties in accordance with the needs of the client. Nevertheless, with every challenge is a new opportunity to grow.
What is the best bit of your job?
There are too many best bits of my job. Working with so many knowledgeable and sincere colleagues motivates and inspires to me to get up and do my job. In addition, when treatments or plans show great effectiveness, these can change a client's life. It gives me tremendous gratitude that I get to fulfil my duties as a Learning Disability physiotherapist.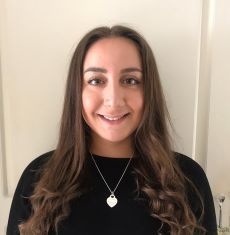 Hi Isabella, can you sum up your job for us?
My job as a Speech and Language Therapist involves assessing and providing intervention to preschool children aged 0-5 years. I also work with parents and early year's staff to feel confident in supporting children's speech, language and communication.
What does a typical day look like for you?
A typical day for me could involve working in a Family Wellbeing Centre, offering 1:1 sessions for children referred to our service. These sessions are for early intervention and advice to be given to parents, to hopefully prevent further intervention being required. A typical day for me may also involve working in Community Clinics, carrying out initial assessments or targeted therapy sessions, as well as providing training to parents and staff.
What are the challenges of your job?
One of the challenges of the job is the high caseload, and waiting list times. This is a challenge as it can be disheartening at times, seeing how long some children have to wait for therapy sessions. Another challenge of the job can be the administrative duties that come alongside the clinical responsibilities. However, the positives of the job 100% outweigh any negatives.
What is the best bit of your job?
There are so many things that I love about my job, however, the best part of the job for me is seeing children make progress with their speech, language and communication – however big or small it may be! I also love seeing parents feel more confident in using adult-supportive strategies at home. Another great thing about my job is working as part of a wider team. I love working with the multidisciplinary team, and taking a holistic, child-centred approach to therapy and intervention.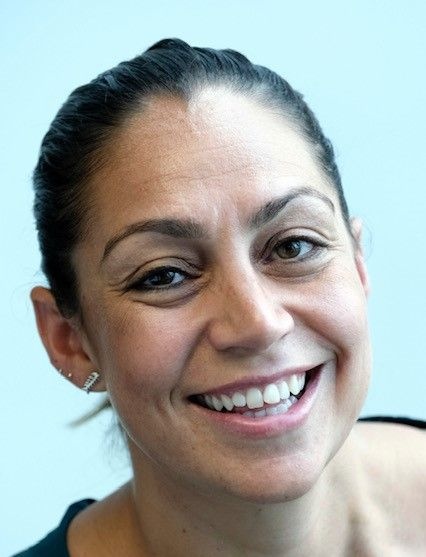 Hi Lucy, can you sum up your job for us?
I am the clinical lead dietitian for the specialist weight management service. Part of my time is spent managing service and the team of dietitian, physiotherapist and clinical psychologist, and the other half of my time is spent clinically seeing clients.
What does a typical week look like for you?
I work part time and split my week between service, team management and clinical work.
On Wednesdays I work from home and start at 7:30am. I go through & answer my emails from the beginning of the week, do any service development, team management, meetings etc.
On Thursdays I am currently doing virtual clinics from 9am to 6pm. I see between twelve and fourteen patients per day in a mix of new assessments and follow-ups. I love this part of job as I get to see how people are doing and problem solve if they are struggling to lose weight. However, it can also be frustrating if you are unable to help people and I have to use lots of my behaviour change skills such as motivational interviewing and reflective listening. I am lucky to have a physiotherapist and psychologist within the team if I need more support.
I have a CBU leads call every Friday morning and usually have tasks that come out of this meeting to do, or one to ones and team meetings. Every Friday afternoon we have our multi-disciplinary team meeting which includes the whole team and our consultant. After the MDT I usually have follow-up tasks to complete before finishing for the day.
What are the challenges of your job?
Working part-time and being a working mum it can sometimes be difficult in terms of fitting everything in and I find I have to attend meetings out of my usual working hours. But I am lucky to have an understanding manager and supportive team around me who understand this.
What is the best bit of your job?
I really enjoy when I have helped someone gain self-confidence and improve their health, and therefore their life, through weight loss.