Spotlight on Net Zero, Dil's story: "My new electric car costs less to maintain than a used petrol car – it's the best decision I have made!"
Published: 19th July 2022
As part of Net Zero, we are sharing staff experiences from the Trust who have made the switch from using a petrol vehicle to an electric vehicle, how it has positively impacted their commute to work and any challenges they have faced.
In the coming weeks, we will also hear stories from some of our sustainability advocates within the Trust. Today, we hear from Dil Chowdhury-Mahi, Project Manager in the Improvement and Transformation team to find out about her experience and reaction to driving a Trust lease vehicle, as well as the benefits it has provided her.
Please read on to hear her story.
"I feel that caring for the environment is everyone's responsibility; I try to do my part, but I'm aware that I can do so much more. I was considering going all-electric to reduce my carbon footprint, but I didn't anticipate making the switch so quickly! I hoped to witness the future of electric vehicles before purchasing one. However, having already once changed my car due to ultra-low emissions zone (ULEZ) being extended to the North Circular and then having my new (second-hand car) give me issues early this year coupled with the rising fuel prices, going electric seemed like a no brainer.
I was aware CLCH offered a car lease scheme via NHS Fleet solution, I went to the Fleet Solutions website and I observed that the Audi E-tron (a plug-in, battery-electric vehicle (BEV) that emits zero tailpipe emissions) was available under special offers. Through the salary sacrifice scheme, I would be paying less than half of what I would have spent at a dealership. The price offered included insurance, road tax and service - I was already saving more than what I was spending on my second-hand car. The deal seemed too good to miss, so I applied immediately.
The initial application took around 15 minutes to complete, and the Trust approval process was very simple; finance and NHS fleet kept me updated on the various stages of approval. I could also track it using my NHS Fleet account. As soon as all the checks were complete, I received a delivery date for my car. Within weeks the car was delivered to my home address, fully charged and ready to go. I did not have to do road tax and I did not have to inform the DVLA, everything was taken care off. I just had to learn the dimensions of my new car.
I was concerned that charging the car would be difficult because it arrived before my electric charge point was installed; however, most electric cars have inbuilt software that detects nearby fast and slow charge points and can be added as a pit stop on maps as part of any journey. The number of street chargers is growing all the time; applications such as ZapMap, Podpoint and CityEV can all be downloaded to see where the nearest charge points are located and whether they are currently available.
The price to charge the vehicle fully, depends on whether you fast charge or slow charge the car. On a domestic line, the car can take 14 hours to fully charge, and it will provide 237 miles. I usually leave the car in charge over night at home. However, sometimes when I need a quick charge, I will use any of the charge points available. I recently used an ultra-fast charger, and it took 1 hour and cost £41 for a full charge, my husband filled up his gas car the same day and he paid close to a whopping £100 for a full tank!
Moving to an electric car was daunting at first, however having taken this step now, it is by far the best decision I have made, I have a brand-new car that costs less to maintain than a second-hand car. During a time where a full tank cost close to £100, going electric couldn't be cheaper and it is environmentally friendly too. It really was a no brainer for me.
The only downfall is I tend to do spontaneous long journeys, it's the planning in pit stops to re-charge which I need to take into consideration however with the aid of all apps available and Audi's in-built tracker of all local charge points, that even charging the car is not too much of a concern."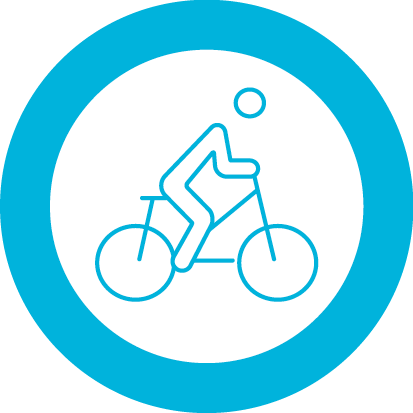 Sustainability is one of the four core priorities of the CLCH Trust Strategy 2020-25.