Meet our Race Equality Network co-chair, Judith Davis
Published: 26th October 2022
To celebrate Black History Month, we have been sharing staff stories on what Black History Month means to them.
We had a chat with our Race Equality Network co-chair, Judith Davis to find out more about why she applied to become co-chair, what Black History Month means to her, and more about her favourite Black hero, her mother.
Judith is a Public Health Nurse Specialist presently employed as a 0-19 Children's Team leader in the Inner North West Division. As part of her role, she also supports the development and upskilling of her team.
Why did you apply to become co-chair of the staff network?
I was chair for the network for two years prior, so my vision has always been to see CLCH equipped with the relevant tools to develop enhanced learning attitudes and mindset, and transform into an organisation that is culturally competent, emotionally intelligent, equitable and empathetic to all staff.
I believe that equity, equality, and inclusion are key towards building a happier and more productive workforce, which in turn would also emulate the delivery of high-quality patient care.
As co-chair, I hope that we can continue to help champion the change our staff want to see. Action is key - doing nothing is never an option.
What does Black History Month mean to you?
Black History is our story. This story is rich for so many reasons and impacts on every aspect of my life. As such, Black history provides an opportunity to celebrate the awesome achievements and excellence of Black people in England, and around the world. It provides a fresh reminder to British society to take stock of where systemic racism persists, giving visibility to individuals, groups, communities, and organisations that create change.
It is extremely important to raise awareness of Black history and help those understand the journey and struggles faced by Black people to get to where we are together. By understanding the history, it helps to facilitate a deeper understanding of the real issues we still face as Black people in society today.
Who is your favourite Black hero?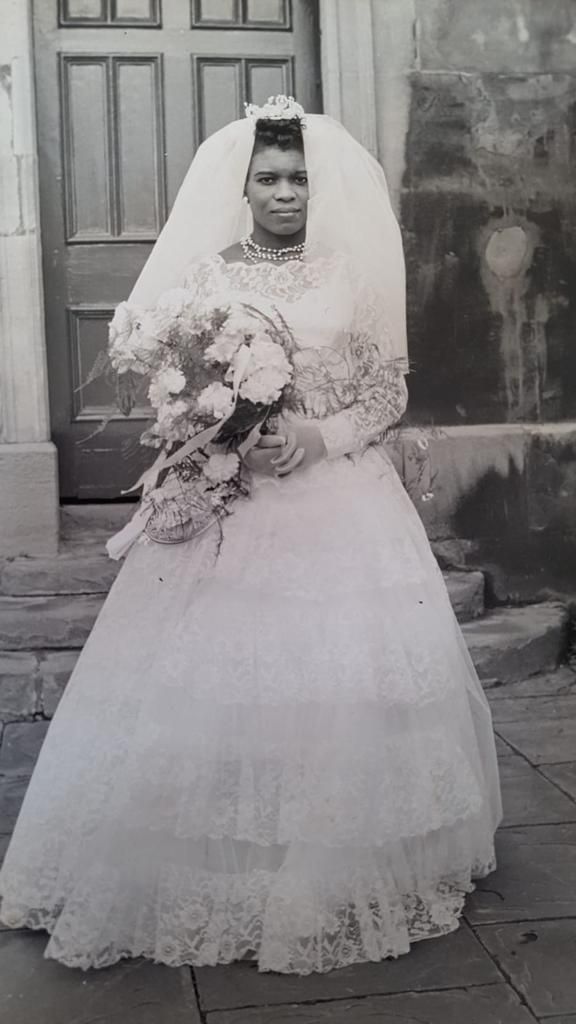 Without a doubt my mother, Leleith Victoria Murray "Nee" Hutson (pictured left) is my inspiration and favourite Black hero. My mother was invited to England in the early 60's during Windrush. She faced great difficulties owing to the hostility of the reception to Windrush invitees.
Leleith was an emotionally intelligent woman and utilised the meagre resources that she had to raise six children, despite all the societal challenges. I recall one of her stories when she was 38 weeks pregnant with her third child, she needed to rent a larger property, and no landlords would rent to her and my father. Desperate for a home, she spoke with 10 bank managers and finally managed to secure a mortgage resulting in the purchase of her first home.
She was fearless and taught her children to be fearful of no man. This meant that we were not to put anyone on a pedestal no matter of their status in life.
As a devout Christian my mother taught us that while we are all created equal, having brown skin in England would equate to difficulties throughout our lives. This resulted in her teaching us the spirit of discernment.
She had an amazing sense of humour, was a seamstress, and was a wise woman and undoubtedly an awesome cook.
My mother had many sayings which were relevant then and more so now. She used to say, "Work hard and live well as you never know what journey your life will take", and one of her most used saying was: "Your today is my tomorrow". I have been encouraged to write a book based on her sayings.