Meet the Cavell Star Award winners: Zoe and Niko
Published: 24th February 2021
Community Staff Nurse for Health Visiting at Parkview Medical Centre, Niko Poyugao (Children's division) and Team Leader for Planned Care District Nursing at Harpenden Memorial Hospital (Hertfordshire division), Zoe Bryson have been honoured with a prestigious award, presented by Charlie Sheldon, Chief Nurse.
Niko and Zoe were nominated for their exceptional care and going above and beyond for their patients and colleagues. They demonstrated great compassion and innovation, which was reflected in their work through embracing new challenges, particularly during the COVID-19 pandemic.
Nursing charity Cavell Nurses Trust launched the Cavell Star Awards in 2018 in partnership with LloydsPharmacy Clinical Homecare. The Cavell Star Awards is an inspiring national awards programme to recognise outstanding nursing and midwifery teams from across the country.
Deputy Locality Manager Jennifer Chady (Planned Care Nursing) who nominated Zoe, said: "The care that Zoe shows to both patients and staff has been fantastic to see. She is kind, dedicated and always caring for her patients and her team welfare. She is ready to undertake challenging situations and is a strong leader".
"I'm part of an incredible team who always strive for the best outcomes and patient and staff wellbeing is at the heart of everything I do", added Zoe.
Zoe has developed customised induction and retention programmes which have been a great success.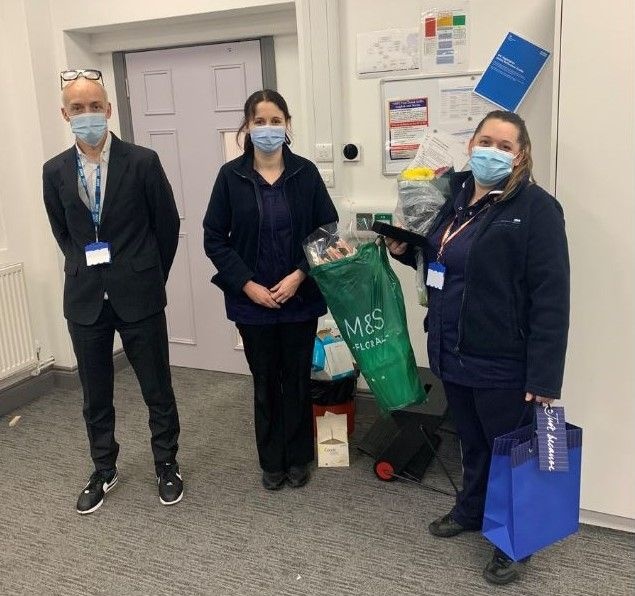 Pictured above (left to right): Charlie Sheldon, Jennifer Chady and Zoe Bryson.
Team Lead for Children's division, Mena Mills, who nominated Niko, explained: "Niko has the most heart-warming smile, positive attitude and humility. He has supported vulnerable families and children with developmental needs in so many ways and always goes the extra mile. He is a credit to our service, and I am thrilled that he has been recognised and appreciated."
Reacting to the award, Niko said, "I am delighted to have received the Cavell Star Award. The team have been very supportive and always guide me in the right direction. It's the small things we do that people remember forever."
Following their win, Niko and Zoe received a medal, presentation case and pin badge.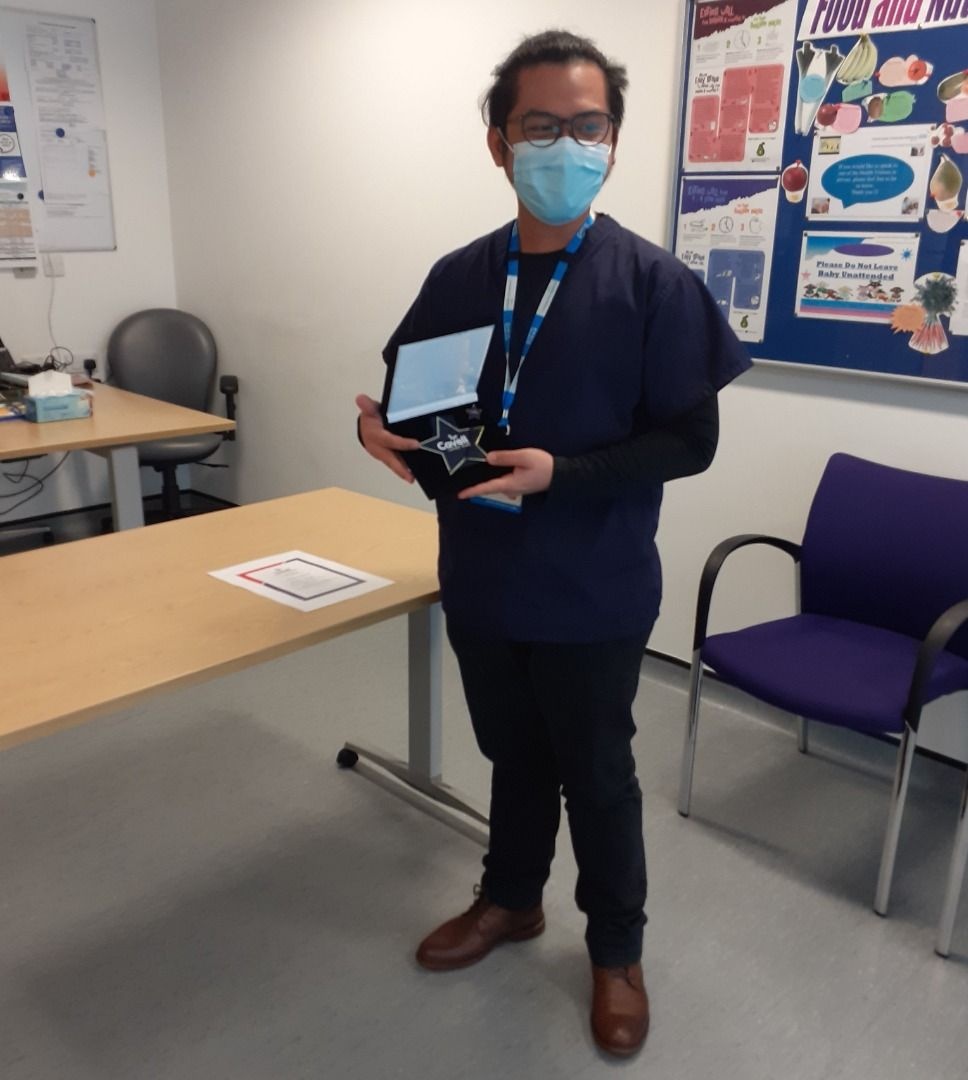 Pictured above: Niko Poyugao with his Cavell Star Award.
Charlie Sheldon, Chief Nurse said: "A massive well done to Zoe and Niko on receiving their awards. It's fantastic to see the impact of their brilliant work in the Trust recognised nationally."
Healthcare professionals wishing to nominate a nurse or HCA for a Cavell Star Award, can find out more at https://www.cavellstarawards.org.
You can watch Niko's virtual award presentation below.