Family and friends gather to remember loved ones at Pembridge Hospice Light up a Life in North Kensington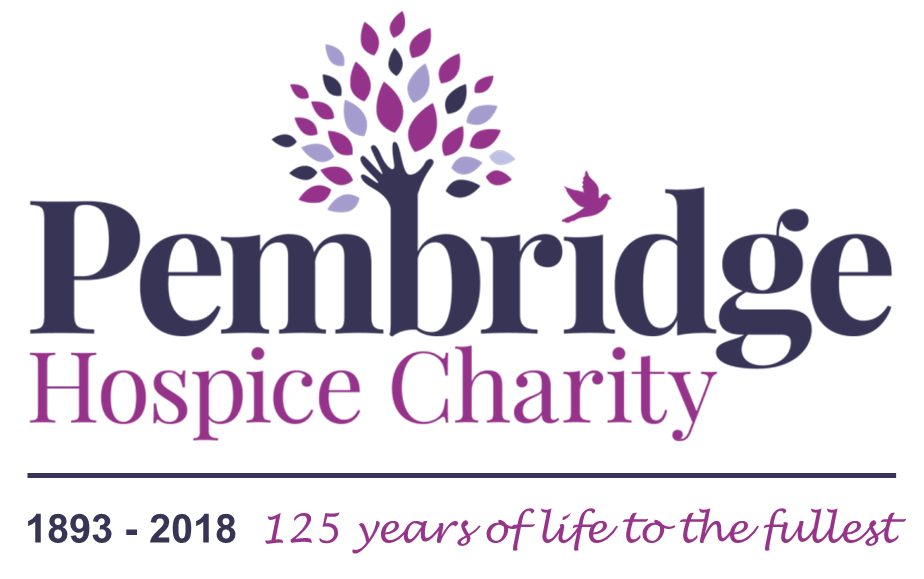 Published: 7th December 2018
More than 200 family, friends and carers gathered in Kensington Memorial Park on Sunday 2 December for the third annual Pembridge Hospice Light up a Life remembrance event.
Martin Hill, the Spiritual Care Advisor at Pembridge Hospice who led the ceremony said:
"Light up a Life gives people an opportunity to honour the lives of people they have lost, at what can be a difficult time of year for many reasons. The day was a celebration of life and a chance to reflect on the people who have brought light into our lives."
Martin led the 30 minute ceremony, which started with the lighting of a dedication candle by the Mayor of Kensington and Chelsea, Marie-Thérèse Rossi. The St Charles Primary School Choir also attended to sing during the ceremony.
Guests had the opportunity to write a dedication for a permanent book of remembrance kept at the hospice and could also sponsor a Christmas light and custom-engraved wooden dove. The doves were placed on Christmas trees that were lit up during the ceremony, with guests taking their doves home afterwards.
Light up a Life is one of the many events held by the hospice movement to support people dealing with the death of a family member or friend. It is an opportunity to offer some solace during the bereavement process and to build up a connection to other people in their community who are going through the same situation.
Cathy Saraby, Senior Nurse Manager at Pembridge Hospice said:
"Light up a Life is one of the most valued events in our calendar. It enables hundreds of people in our local community to experience the warmth and joy of sharing precious memories as they come together to remember a loved one.
The local community are very generous in sponsoring Christmas lights and doves too, enabling us to continue caring for local people with a life-limiting illness"
You can still sponsor a light at the hospice and a dove to hang at home until the end of December at www.pembridgehospice.org/light

Media enquiries
Please contact Nick Le Resche on 020 8102 5407 / support@pembridgehospice.org
Notes to editors
About Pembridge Hospice:
Pembridge Hospice is based at St Charles Centre for Health and Wellbeing in North Kensington, W10 6DZ.
The Pembridge Hospice team support people with a life-limiting illness and those close to them, focusing on quality of life and what that means for each person.
The Pembridge motto is 'Life. To the Fullest.' For everyone with a life-limiting illness.
The team provide care at the hospice and at home for people across West and North West London, from Notting Hill and Hammersmith up to Willesden, Stonebridge Park and Cricklewood.
The hospice moved to the St Charles site in 1997, but has been based in Kensington for over 100 years and can trace its history back to 1893.
Charity website: www.pembridgehospice.org Clinical website: www.clch.nhs.uk/services/pembridge
About Light up a Life:
The Hospice of San Luis (California, USA) introduced a Light up a Life programme in 1984.
In the UK, St Andrew's Hospice in Airdrie, Scotland held its first Light up a Life event in 1993 with a suggested donation of £5 per light, since this time it has grown to become a key part of the hospice calendar.
The Light up a Life appeal for hospice care is a chance for thousands of people of all ages to celebrate the life of someone they loved at hundreds of events taking place across the UK.
Light up a Life events are organised by local hospices and usually take place throughout November and December.
Events are for anyone who is bereaved, not just those cared for in a hospice.
People can contact their local hospice at www.hospiceuk.org/about-hospice-care/find-a-hospice to find their nearest event.
Hospices continue to support friends and family of a patient after they have died. A Light up a Life event is one of the ways that hospices can help people come to terms with the loss of a friend or family member.