Experiences of dietitian's working in care homes research published in the Age and Ageing Journal
Published: 15th March 2022
Standards of nutritional care are, for many older people, the main defining factor of the overall quality of the care services they receive. Dietitians are the only qualified and regulated health professionals that assess, diagnose, and treat dietary and nutritional matters. However, there is limited evidence demonstrating the role of dietitians providing appropriate nutritional care to elderly in nursing homes and improving the quality of life of the elderly.
In light of this, a research paper entitled"Experiences of dietitian's working in care homes in England" has been produced by Vittoria Romano, Specialist Nutrition Support Dietitian (Appropriate Prescribing Lead (Inner North West division), as lead author was recently published in the peer-reviewed international journal of Age and Ageing of British Geriatrics Society in February 2022.
One of the main reasons this research is so vital is because the provision of appropriate nutritional care in care homes is a priority for health services in England, and so there is a concern that the dietician role may be disregarded in care homes and as a result of current service and redesign plans.
Six dietitians from CLCH were engaged in a qualitative study using semi-structured face-to-face and telephone interviews. Several key topics and themes were discovered as follows:
Dietitians working with care homes can have significant and varied input into care homes, but there is a need for a nationally defined role.

The dietitian's role in care homes is under-researched and, in this study, interpretive phenomenological analysis has enabled dietitians' experiences to be explored.

Collaboration with multi-disciplinary team (MDT) professionals is a key part of the dietitian's role and involves using a diverse range of support strategies and opportunities to add value to the care of residents.

Communication with MDT professionals is important to ensure the dietitian's role is understood as well as the nutritional needs of residents.

Investment in dietetic services could support the implementation and delivery of the enhanced health in care homes framework in England.
It is clear from the study that dietitians can play a leadership role to support care homes with nutritional care and improving the quality of life of residents. These findings emphasise the necessity of maintaining a consistent approach to nutrition management, as well as the need to agree on a specified dietetic service provision to care homes across England.
This research was led by Vittoria Romano and supervised by Catherine J Minns Lowe (Department of Allied Health Professions, Midwifery & Social Work, School of Health & Social Work, University of Hertfordshire). You can read more about the paper here*.
About the lead author: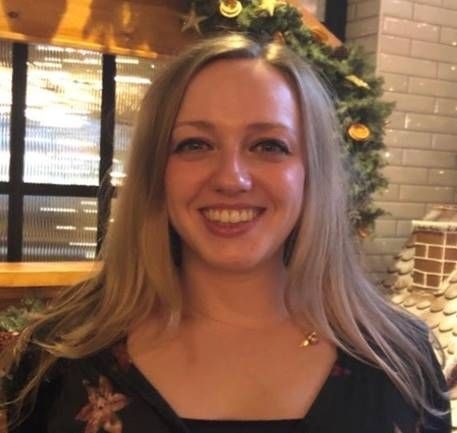 Vittoria Romano works for CLCH Nutrition and Dietetic Community Service across inner London boroughs (Westminster, Kensington and Chelsea and Hammersmith and Fulham). Vittoria completed her MSc in Dietetics (Advanced Practice) at the University of Hertfordshire in 2019. She is passionate about collaborating strategically with care homes for older adults and assisting them in providing high-quality nutrition and hydration care so that everyone can benefit. Vittoria is the chair of the Older People Specialist Group part of the British Dietetic Association and also a member of the Optimising Nutrition Prescribing Specialist Group.
Vittoria was a Clinical Fellow for the NHS England & NHS Improvement Allied Health Professions (AHPs) team in 2019-2020 and her work involved demonstrating the value of AHPs in key areas of the NHS Long Term Plan as well as working with the Personalised Care team and in quality improvement. NHS England has developed a successful model framework for enhanced care in care homes, which is available to read online.
*This paper is not open for full access. You can read the abstract for further details.