CLCH shines at Leadership, Culture and Compassion conference
Read more about this page below
Published: 27th March 2015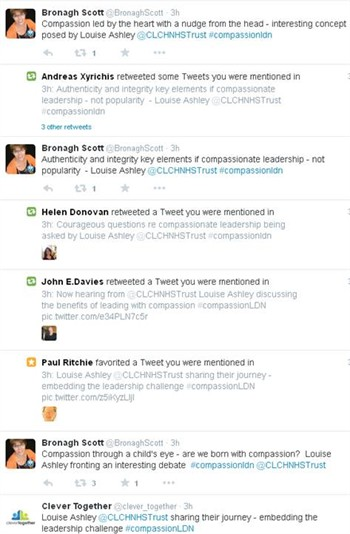 CLCH took centre stage at NHS England's Leadership, Culture and Compassion event on 25 March. Our Chief Nurse and Director of Quality Governance, Louise Ashley, was joined by CLCH staff Hubert Sakkariyas, Clinical Lead for Inpatient Rehabilitation, and District Nurse Team Leader, Sulekha Ali, to outline how we at CLCH put compassion at the heart of our care for our patients.
The focus of the event was to bring together strategic leaders, providers, commissioners, regulators and front line staff from across the health and social care sector to explore how to move forward with embedding compassion in care into NHS culture.
Louise explained: "It isn't about the care we give, but the way we give it. It's about how we listen, what we say, what we do and, more importantly, how we do this."
The messages clearly struck a chord with many NHS colleagues and we have been inundated with messages of support for this approach. Last year CLCH celebrated the work of the many teams across CLCH, who work hard to embed compassion in the care they provide. To find out more, you can view the slides from the presentation here.