Locals required for interactive focus group
Read more about this page below
Published: 27th April 2016
The Pembridge Hospice Charity is running an interactive focus group specifically for local people and residents who are interested in helping the charity shape how it communicates with the public about its work and what hospice care really means.

The Pembridge Hospice Charity is a part of Pembridge Palliative Care Centrewho provide palliative care services in our specialist unit at St Charles Centre for Health and Wellbeing. Patients are assisted with life limiting illnesses and complex needs such as: cancer; neurological conditions such as motor neurone disease; and end stage respiratory, heart or renal failure.

The charity is approaching an interesting time in its history with the launch of a new website on the horizon and some exciting fundraising ideas in the pipeline, and it is vital that the way the charity conveys its messages are engaging and meaningful.

The charity is looking for local people who can come to the hospice for 1.5-2 hours and take part in a group session to explore what hospice care means, how Pembridge Hospice Charity supports patients, and what stories best communicate its work.

To take part you must:

Be available on Tuesday 31 May from 1-3pm or 6-8pm
Be able to make your own way to Pembridge Hospice, W10 6DZ (by Ladbroke Grove). Please note we are unable to provide parking for the afternoon session.
People of all ages and backgrounds are welcome to join the group, and you do not need previous experience of attending a focus group before. The group size will be between 5-8 people and will explore a number of themes, and gather your opinions in a relaxed atmosphere.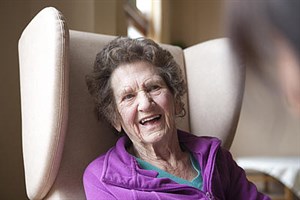 Please be advised that if the groups are oversubscribed, then it may not be possible for everyone to attend so places are available on a first-come-first-serve basis.

Refreshments/light snacks will be provided and as a 'thank you' for taking part all participants will be given a £15 Marks and Spencer voucher.

Questions?
If you have a question about the group, or the charity's work in general, please contact Nick Le Resche at the hospice on: 020 8962 4483 / 07500 120 780 or via email: nick.leresche@clch.nhs.uk.

Pembridge Hospice Charity is part of CLCH Charity (registered charity no.1120231)