Angela Greatley OBE announced as new Chair
Read more about this page below
Published: 6th April 2016
We are delighted to announce that Angela Greatley OBE, former CEO at the Sainsbury Centre for Mental Health, joined us as the new Chair on 1 April 2016.

Angela was appointed following an extensive recruitment process alongside some strong candidates and joins us here on the Trust's Board of Directors. Angela replaces Pam Chesters, our previous chairman, whose four year term of office ended in March 2016.

Angela Greatley is an experienced leader with a strong track record of success across various sectors. She has particular strengths in governance, quality improvement and board leadership. She was awarded the OBE in the 2012 Birthday Honours list recognised for services to mental health. She has experience as both a Chair and Non-Executive Director within NHS settings, and a successful executive career including as Chief Executive of the Sainsbury Centre for Mental Health, a leading charity and as Director of Commissioning in a London Health Authority.

Up until recently, Angela was previously Chair at the Tavistock and Portman NHS Foundation Trust, a London-based mental health organisation.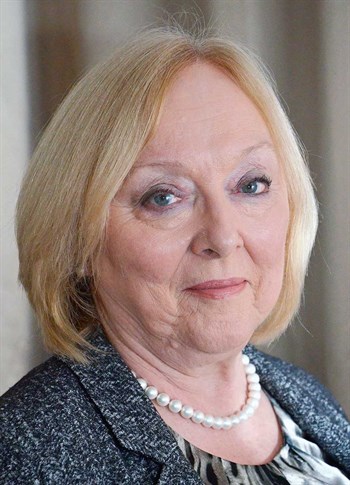 Upon her appointment Angela said:

"I am extremely excited to have joined an organisation that serves so many people across London and Hertfordshire. It is with great pleasure that I have become a part of an NHS organisation that provides so many different, complex and specialist community services.

"I am enthusiastic about meeting the people that deliver such integral community healthcare, seeing how we make a difference, and hearing first-hand about the challenges that the organisation faces. Alongside Peter and the Board, I am keen to continue making CLCH a highly successful community healthcare organisation for both children and adults."

Angela's experience extends beyond health care and she has experience of leading in complex, political environments. She served as an elected local authority member during the 1970s. During the 1990s she was a governor of a large adult and further education college in north London for ten years; and chaired the Human Resources and later the Audit Committee.

CLCH's Interim Chief Executive, Peter Coles said of Angela's appointment:

"We are extremely pleased that Angela will be joining the organisation and I am very much looking forward to working with her. Angela is an exceptional appointment who has strong leadership qualities and vast experience of the NHS environment."

Andrew Hines, Acting Joint Regional Director (London) from NHS Improvement said:

"Pam Chesters has shown passion, drive and determination during her period as the chair. She has been a strong and visible leader and is respected across the NHS and local government in London.

"Angela brings a wealth of experience and insight. She has previously chaired another high-performing London NHS trust and has made a significant contribution to the development of health policy, which will benefit the trust greatly. This is not only great news for Central London Community Healthcare NHS Trust but also for the patients it serves."

Angela's initial two year term as Trust Chair at the organisation will run until March 2018.