This page last updated on Friday 14 August 2020

In the past few months, we had to make a number of changes to the services we provide in order to respond to the demands and challenges created by the Covid-19 coronavirus pandemic. While we had to suspend a number of services in order to focus our staff and resources toward fighting Covid-19, we are grateful for your patience during what has been an exceptional period.
With the peak of the pandemic now passed, we are able to restart our services, but we need to do so in a way that is safe for both patients and the healthcare professionals providing NHS care.
What are we asking patients to do?
The safety and wellbeing of our patients and our staff remains our priority, and we want you to feel able to safely access our services, particularly when asked to attend appointments at our clinics, our NHS buildings or in hospital.
On these pages, we explain what we are doing to provide NHS services in a Covid-secure way, and we explain how you can help to keep yourself and others safe when using our services.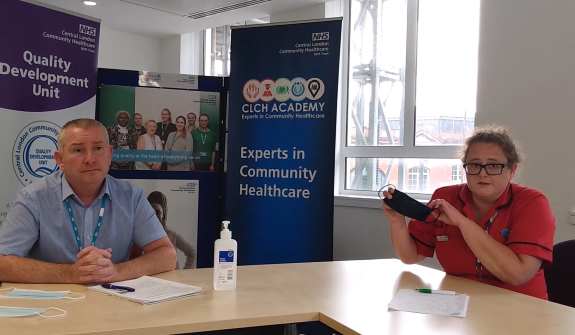 We also have a short video explaining what you can expect when you come to a CLCH building or hospital site for an appointment.
Please read the information on these pages carefully. Make sure you know what to what you need to do before your appointment, as well as what you can expect during your appointment, and after your appointment.
You may also find it helpful to refer to the information and advice provided specifically for carers, relatives and visitors.